 Posted byDelia Louis
Posted in
Posted on Mar 02, 2022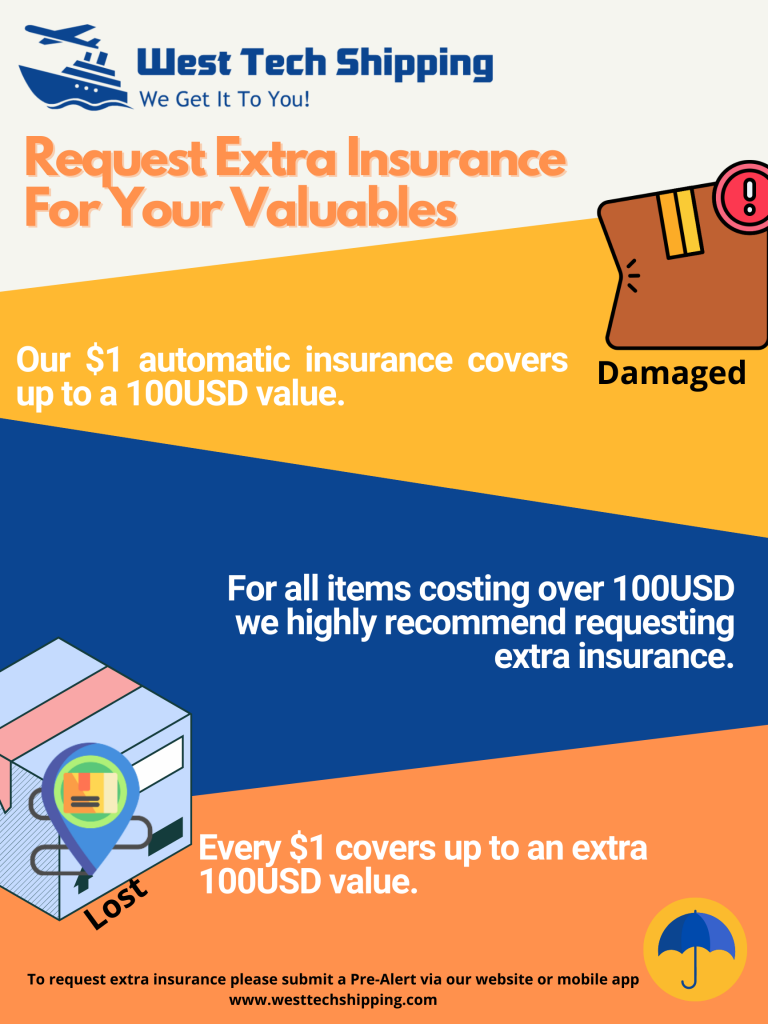 If your item costs over US$100 please request extra insurance for every extra US$100 value. Your automatic $1 insurance only covers the first US$100 value of your package.
Extra insurance can be requested by logging into your West Tech account>Package Tracking>Submit Pre-Alert- https://westtechshipping.com/submit-pre-alert/
Please note that extra insurance must be requested at least 24 hours before the package arrives at our US warehouse.
Feel free to inbox us for further information.